for sale
Next Heifer Sale Saturday, November 25, 2023 at 5:00 complimentary meal auction at 6 P.m.

Thank you to each and every buyer of our 2022 Brand of Excellence bull buyers:

Edward Rhode
Brian Lintvedt
Hoier Cattle Co.
Russ Longe
Burhoop Farms
Travis Hallsted
Steve Bartels
Justin Brester
John Brudigam
Trevor Topp
Buddy Coleman
Forster Farms
Don Kilchenmann
Joshua Doerr
Terry Kosmicki
Jared Heithold
David Owens
Keith Woodward
Jeff Aschoff
Martin Barry
Verlin Hanson
Jon Schaben
Royal Cropsey
Jordan Mueller
Lindy Koester

JT Bar Farms
Terry Gowery
Kevin Woodward
Eric Steecker
Damon Henschke
Mark Nordhues
John Minglin
Stan Copple
James Noller
Roberts Simmentals
Timothy Chastain
Chris Hansen
Duane Drieling
Pat Schlickbernd
Kyle Keagle
Randy Bargholz
Cory Thomsen
Jayme Bargholz
Robbie VanHove




Sellers

Felt Farms
Roberts Simmental
Brad Christenson
Seth Johnson
Matt Wegner
Pat Wiese
Matt Wohlers
For sale yearling bulls and heifers!
Sired by:
W/C Lock Down, W/C Executive Order, I-80, GSC GCCO Dew North, W/C Bankroll, PAL/CLAC Meant to Be, Schooley Emmett, W/C Night Watch, W/C Son of a Biscuit, W/C Relentless, and Bushs Unbelievable.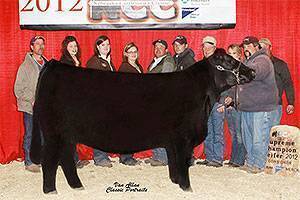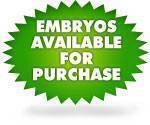 Supreme Champion Heifer
2012 Nebraska Cattlemen's Classic
Kearney, NE
Co-owned with:
• Willer's Mitten Brand Cattle of Norfolk, NE
• Forster Farms of Smithfield, NE
Percentage & Purebred Heifers
FOR SALE PRIVATE TREATY
Available for showing any time!