welcome
Thank you for visiting our site!
Located at Wakefield, Nebraska, Felt Farms raise Simmentals and is home to BWL Hardcore, Grand Champion Purebred Simmental Bull at 2011 NWSS and breeder of Felt Next Big Thing, sire of Reserve Grand Champion Purebred Heifer at 2011 NWSS.
Foxy Ladies sale at West Point Livestock Market on
Sat., Nov. 29 at 6 pm--bred heifer sale;  bull sale is Ohlrichs/Felt Farms annual bull sale Feb. 7, 2015
at Ohlrichs Ranch,
55943 E. US Highway,
Norfolk, NE

CHECK OUT OUR NEW HERD SIRES!
[ CLICK HERE TO VIEW ]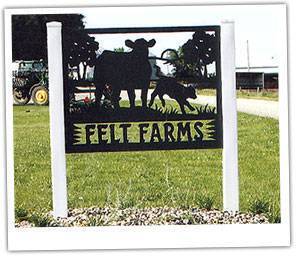 Visitors always welcome!